Hygienity
Our Company has a strict cleaning procedure. After each shisha is returned, we spend time cleaning and sanitizing each shisha part including the silicon hose with special brushes and products. Cleanliness is very important to us. A disposable one-time-use hose can be purchased as well.
New: Click to ADD DRINKS and Enjoy More!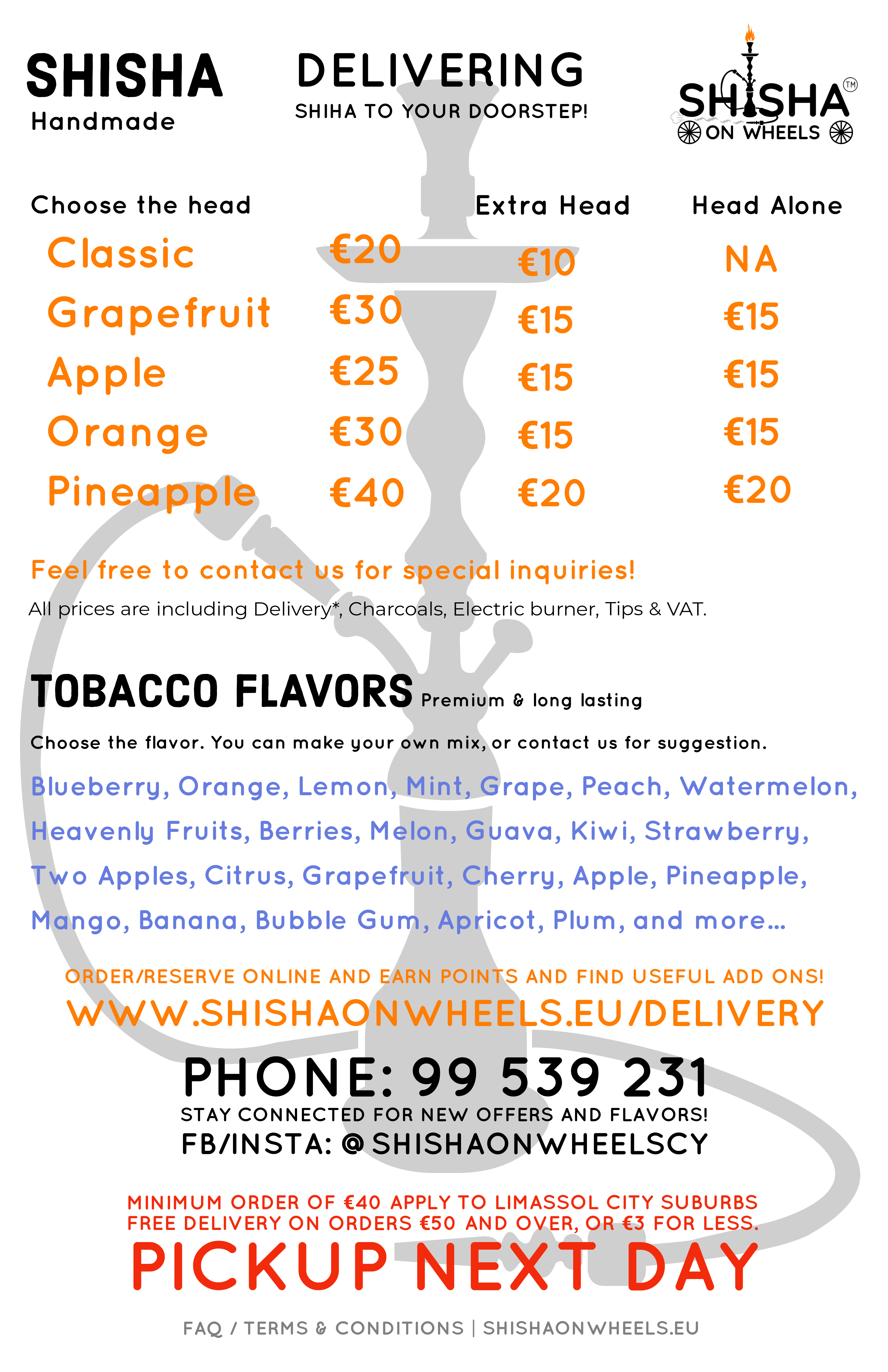 We are open everyday of the week. You can book your shisha online at any time. Delivery time starts in the evening till late night.